September 8th Meeting – by Zoom
On Wednesday, September 8th, at 7:00 p.m. we will use Zoom for a brief business meeting and Professor Wirt Wills will present: "Reconstructing the Pueblo Bonito Mounds: New Data and Models."
Between 2004 and 2007, researchers from the University of New Mexico reopened archaeological trenches at Pueblo Bonito excavated in the midden mounds in the 1920s by the National Geographic Society. The goal was to relocate and investigate water channels described in the 1920s. This presentation reviews the original project objectives and results, including ongoing remote studies around Pueblo Bonito.
Wills is a professor of Anthropology in Archaeology at the University of New Mexico and director of the Chaco Canyon Archaeological Research Lab. He is also interim curator of Archaeology at the Maxwell Museum of Anthropology.
According to Wikipedia, "Wills has been actively involved in the Chaco Stratigraphy project from 2006 to the present. The Chaco Stratigraphy Project is an interdisciplinary research program at the University of New Mexico involving field investigations in Chaco Canyon. Chaco was the center of an unprecedented cultural development between ca. AD 800 and 1200 known as the 'Chaco Phenomenon.' Wills is hoping that the Chaco Stratigraphy Project will contribute to a greater understanding of the human experience in Chaco through detailed studies of socioeconomic change, with an emphasis on agricultural production and technology during the Bonito phase (ca. AD 850 – 1140)."
This event was organized in partnership with the Southwest Colorado Humanities Roundtable with the generous support of Colorado Humanities.
Date: September 8th
Time: 7:00 p.m. MDT

Join Zoom Meeting https://us02web.zoom.us/j/85780706701?pwd=NlJxbUx3L09BU1Y0NCs0WTN1T0lmUT09

Meeting ID: 857 8070 6701
Passcode: 578820
Upcoming meeting – October 13th – by Zoom
On Wednesday, October 13th, at 7:00 p.m. we will use Zoom for a brief business meeting and Douglas MacDonald will present: "Before Yellowstone: 11,000 Years of Native Americans in the National Park."
Date: October 13th
Time: 7:00 p.m. MDT

Join Zoom Meeting https://us02web.zoom.us/j/85780706701?pwd=NlJxbUx3L09BU1Y0NCs0WTN1T0lmUT09

Meeting ID: 857 8070 6701
Passcode: 578820
Moki Messenger – September 2021
Previously Recorded SJBAS Zoom Presentations on YouTube
July 24 – "Dine Survivance and the Old Leupp Boarding School" – by Davina Two Bears, visiting FLC professor
June 9 – Federico – One Man's Remarkable Journey from Tututepec to LA – by Shelby Tisdale
May 19 – Helen Sloan Daniels and the Early Years of Durango Archaeology – a presentation by Susan Jones, collections manager at the Animas Museum. Susan tells the story of how Helen Sloan Daniels was an early advocate for preserving Native American artifacts in 1930s-40s Durango. View the video here.
May 12 – "Landscapes of Stone: Iron Age Monuments, Rock Art and Landscapes along the Tungabhadra River, South India" – by Carla Sinopoli
April 14 – "Methodology and Documentation of Historic Names at Aztec Ruins" by Fred Blackburn
March 10 – "The Archaeological Conservancy's Preservation Efforts in the East: from the Paleolithic through 19th-Century Industrial Sites" by Kelley Berliner
February 10 – "Mogollon Archaeology Near Reserve, New Mexico: A Journey from Chicago to Denver and Beyond" by Dr. Steve Nash

January 13 – "Heavenly Splendor, the Baths of Caracalla" by Dianne Scialla

December 9 – "Five Days in Babylon" by Dr. Andrew Earles

November 11 – "Early Pueblo I Occupation of the Durango Area – Recent Excavations on Florida Mesa" by Rand Greubel

September 8 – "Settlement of the Americas," by Dr. Jesse Tune

August 19 – "Detecting Domestication of the Four Corners Potato" by Lisbeth A. Louderback and Bruce M. Pavlik

August 12 – "Rock Art of Dinetah: Stories of Heroes and Healing" by Richard C. Jenkinson

July 8 – "Mosaic Water Features and Public Fountains in Pompeii" by Wayne Lorenz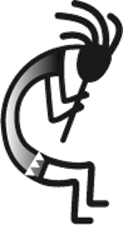 The San Juan Basin Archaeological Society (SJBAS) is a Colorado Nonprofit Corporation. SJBAS consists of people who are interested in the archaeology, culture, and early history of the Four Corners region. We have members of all ages and backgrounds, some with extensive training in archaeology and others with more limited knowledge, but a strong desire to learn.
Our mission is to advocate for and promote public awareness and preservation of archaeological, cultural, and historical resources, primarily of the Four Corners region of the American Southwest.

Members are eligible to participate in SJBAS field trips and they receive a monthly newsletter, the Moki Messenger, with information about current SJBAS activities and other matters of archaeological and historical interest.