Our next meeting will be held in person on Wednesday, October 12th, at 7:00 p.m. in the Lyceum at the Center of Southwest Studies at Fort Lewis College. Dr. Cory Pillen, the new Director of the Center of Southwest Studies, will join us so that SJBAS members can meet her and she can meet some of our members. After the meeting and introduction of Dr. Pillen, Dr. Christopher Schwartz will present: "The pre-Hispanic Parrot Trade: Scarlet Macaws in the US Southwest & Mexican Northwest." The meeting and presentation will also be available on Zoom.
Christopher Schwartz is a postdoctoral researcher at Arizona State University, where he earned his Ph.D. in Anthropology in 2020. He is an anthropological archaeologist who works on field and collections-based projects in the U.S. Southwest and Mexico. His research focuses on long-distance exchange and interaction between the U.S. Southwest/Mexican Northwest and Mesoamerica, how past humans interacted with animals, and archaeological applications of isotopic analyses.
San Juan Basin Archaeological Society is inviting you to a scheduled Zoom meeting.

Topic: San Juan Basin Archaeology Society Monthly Meeting
Time: Oct 12, 2022 06:30 PM Mountain Time (US and Canada)
Every month on the Second Wed, until Nov 9, 2022, 2 occurrence(s)
Oct 12, 2022 06:30 PM
Nov 9, 2022 06:30 PM
Please download and import the following iCalendar (.ics) files to your calendar system.
Monthly: https://us02web.zoom.us/meeting/tZIvce6tqTMuHdaiBcr-l6UPyBg9Kor6S7gu/ics?icsToken=98tyKuGurD0tH9OdtB6FRpwAAI_oKO_wtlxbgqdclT3mEW1fNDbGL8BFa5lwAo7j

Join Zoom Meeting
https://us02web.zoom.us/j/86267578472?pwd=MDBYVGVGd09kM1ozaStiNHRnK013dz09

Meeting ID: 862 6757 8472
Passcode: 845143


SJBAS Newsletter – Moki Messenger
Previously Recorded SJBAS Zoom Presentations on YouTube
September 14 – "Update on the Chaco Solstice Project" by Anna Sofaer and Rich Friedman
August 10 – "Chacoan Roads: How Were They Used, and Why Does It Matter?" by Robert Weiner
July 13 – "Hard Times and Mobility in the Thirteenth-Century Bears Ears National Monument area, SE Utah: A Chronometric Study" by Thomas Windes
May 11 – "Ancient Basketry Shields of the Northern Southwest" by Dr. Edward Jolie
April 13 – "Our Teeth Tell Tales: Living and Moving during the AD 1000-1200s in New Mexico" by Dr. Alexis O'Donnell
March 9 – "The use of Social Control in the Chaco Phenomenon during a Time of Change: A bioarchaeological perspective" by Dr. Ryan Harrod
February 9 – "Before Yellowstone: 11,000 Years of Native Americans in the National Park" by Dr. Douglas MacDonald
January 12 – "Contextualizing Extreme Processing at Sacred Ridge" by Dr Anna Osterholtz
November 10 – "Casa Grandes – Escaping Pueblo Space" by Dr. Stephen Lekson
October 13 – "Violence and Conflict in the American Southwest: A Biocultural Perspective of Mimbres and Mogollon Communities" by Professor Kathryn Baustian
September 8 – "Reconstructing the Pueblo Bonito Mounds: New Data and Models" by UNM Professor Wirt Wills
July 24 – "Dine Survivance and the Old Leupp Boarding School" by Davina Two Bears, visiting FLC professor
June 9 – Federico – One Man's Remarkable Journey from Tututepec to LA by Shelby Tisdale
May 19 – Helen Sloan Daniels and the Early Years of Durango Archaeology – a presentation by Susan Jones, collections manager at the Animas Museum. Susan tells the story of how Helen Sloan Daniels was an early advocate for preserving Native American artifacts in 1930s-40s Durango. View the video here.
May 12 – "Landscapes of Stone: Iron Age Monuments, Rock Art and Landscapes along the Tungabhadra River, South India" by Carla Sinopoli
April 14 – "Methodology and Documentation of Historic Names at Aztec Ruins" by Fred Blackburn
March 10 – "The Archaeological Conservancy's Preservation Efforts in the East: from the Paleolithic through 19th-Century Industrial Sites" by Kelley Berliner
February 10 – "Mogollon Archaeology Near Reserve, New Mexico: A Journey from Chicago to Denver and Beyond" by Dr. Steve Nash

January 13 – "Heavenly Splendor, the Baths of Caracalla" by Dianne Scialla

December 9 – "Five Days in Babylon" by Dr. Andrew Earles

November 11 – "Early Pueblo I Occupation of the Durango Area – Recent Excavations on Florida Mesa" by Rand Greubel

September 8 – "Settlement of the Americas," by Dr. Jesse Tune

August 19 – "Detecting Domestication of the Four Corners Potato" by Lisbeth A. Louderback and Bruce M. Pavlik

August 12 – "Rock Art of Dinetah: Stories of Heroes and Healing" by Richard C. Jenkinson

July 8 – "Mosaic Water Features and Public Fountains in Pompeii" by Wayne Lorenz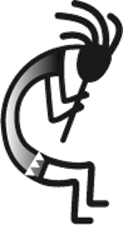 The San Juan Basin Archaeological Society (SJBAS) is a Colorado Nonprofit Corporation. SJBAS consists of people who are interested in the archaeology, culture, and early history of the Four Corners region. We have members of all ages and backgrounds, some with extensive training in archaeology and others with more limited knowledge, but a strong desire to learn.
Our mission is to advocate for and promote public awareness and preservation of archaeological, cultural, and historical resources, primarily of the Four Corners region of the American Southwest.

Members are eligible to participate in SJBAS field trips and they receive a monthly newsletter, the Moki Messenger, with information about current SJBAS activities and other matters of archaeological and historical interest.