Next meeting – November 10th – by Zoom
On Wednesday, November 10th, at 7:00 p.m. we will use Zoom for a brief business meeting and Dr. Stephen Lekson will present: "Casas Grandes – Escaping Pueblo Space."
Paquimé, the 14th-15th century capital of the Casas Grandes region in northern Chihuahua, was recognized after 1960s excavations as something profoundly different from other Southwestern societies, ancient or modern — the most cosmopolitan, externally connected society in the ancient Southwest.  Recent work, however, tends to treat Paquimé as a late, local example of Pueblo-like societies, returning it to what could be called "Pueblo Space."  It was more than that.  Paquimé was, literally, an escape from the Pueblo Space of its time – a claim expounded in this lecture.  A few researchers have escaped archaeology's Pueblo Space, and reevaluations of Paquimé now come from beyond Pueblo Space – continental perspectives presented in this presentation.   
Stephen H. Lekson was Curator of Archaeology at the Museum of Natural History, University of Colorado, Boulder. He received his PhD from the University of New Mexico in 1988, and held research, curatorial, or administrative positions with University of Tennessee, Eastern New Mexico University, National Park Service, Arizona State Museum, Museum of New Mexico, and Crow Canyon Archaeological Center. Lekson directed more than 20 archaeological projects throughout the Southwest. He was Editor of the journal Kiva (2006-2011) and continues as Contributing Editor for Archaeology magazine (2003-present). Lekson's publications include a dozen books, chapters in many edited volumes, and articles in journals and magazines. His most recent books: A History of the Ancient Southwest (2009), Chaco Meridian (2015), and A Study of Southwestern Archaeology (2018). He curated a dozen exhibits, most recently "A History of the Ancient Southwest" (2014) at the CU Museum of Natural History. He retired in 2018.
Date: November 10th
Time: 7:00 p.m. MDT
Join Zoom Meeting https://us02web.zoom.us/j/85780706701?pwd=NlJxbUx3L09BU1Y0NCs0WTN1T0lmUT09
Meeting ID: 857 8070 6701
Passcode: 578820
December 4 – Annual Meeting and Holiday Brunch
The Annual Meeting is for SJBAS members and invited guests. Follow these links for more information and to make reservations: Annual Meeting info and Reservation Reply Form.
Previously Recorded SJBAS Zoom Presentations on YouTube
September 8 – "Reconstructing the Pueblo Bonito Mounds: New Data and Models" – by UNM Professor Wirt Wills
July 24 – "Dine Survivance and the Old Leupp Boarding School" – by Davina Two Bears, visiting FLC professor
June 9 – Federico – One Man's Remarkable Journey from Tututepec to LA – by Shelby Tisdale
May 19 – Helen Sloan Daniels and the Early Years of Durango Archaeology – a presentation by Susan Jones, collections manager at the Animas Museum. Susan tells the story of how Helen Sloan Daniels was an early advocate for preserving Native American artifacts in 1930s-40s Durango. View the video here.
May 12 – "Landscapes of Stone: Iron Age Monuments, Rock Art and Landscapes along the Tungabhadra River, South India" – by Carla Sinopoli
April 14 – "Methodology and Documentation of Historic Names at Aztec Ruins" by Fred Blackburn
March 10 – "The Archaeological Conservancy's Preservation Efforts in the East: from the Paleolithic through 19th-Century Industrial Sites" by Kelley Berliner
February 10 – "Mogollon Archaeology Near Reserve, New Mexico: A Journey from Chicago to Denver and Beyond" by Dr. Steve Nash

January 13 – "Heavenly Splendor, the Baths of Caracalla" by Dianne Scialla

December 9 – "Five Days in Babylon" by Dr. Andrew Earles

November 11 – "Early Pueblo I Occupation of the Durango Area – Recent Excavations on Florida Mesa" by Rand Greubel

September 8 – "Settlement of the Americas," by Dr. Jesse Tune

August 19 – "Detecting Domestication of the Four Corners Potato" by Lisbeth A. Louderback and Bruce M. Pavlik

August 12 – "Rock Art of Dinetah: Stories of Heroes and Healing" by Richard C. Jenkinson

July 8 – "Mosaic Water Features and Public Fountains in Pompeii" by Wayne Lorenz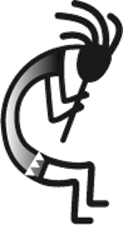 The San Juan Basin Archaeological Society (SJBAS) is a Colorado Nonprofit Corporation. SJBAS consists of people who are interested in the archaeology, culture, and early history of the Four Corners region. We have members of all ages and backgrounds, some with extensive training in archaeology and others with more limited knowledge, but a strong desire to learn.
Our mission is to advocate for and promote public awareness and preservation of archaeological, cultural, and historical resources, primarily of the Four Corners region of the American Southwest.

Members are eligible to participate in SJBAS field trips and they receive a monthly newsletter, the Moki Messenger, with information about current SJBAS activities and other matters of archaeological and historical interest.