Our next meeting and Zoom presentation will be held in person on October 11th, at 7:00 p.m., in the lyceum at the Center of Southwest Studies at Fort Lewis College. After a brief business meeting, Dr. Shelby Tisdale, Former Director, FLC Center of Southwest Studies, will present "No Place for a Lady: The Life Story of Archaeologist Marjorie F. Lambert." A pre-meeting social will be held in the reception area at 6:30 p.m.
In the first half of the twentieth century, the canyons and mesas of the Southwest beckoned as the burgeoning field of archaeology was thriving. Among those who heeded the call, Marjorie Ferguson Lambert became one of only a handful of women who not only left their imprint on the study of southwestern archaeology and anthropology but flourished. Women's voices have long been absent throughout history, and Marjorie Lambert's story adds to the growing literature on feminist archaeology. Dr. Tisdale's new book No Place for a Lady: The Life Story of Marjorie F. Lambert will be available for purchase after her lecture.
Dr. Shelby Tisdale, retired Director of the Center of Southwest Studies at Fort Lewis College, has over forty years of combined experience in museum administration; anthropological, tribal museum and cultural resource management consulting; and university teaching. She is the former Director of the Museum of Indian Arts and Culture/Laboratory of Anthropology in Santa Fe, New Mexico and the Millicent Rogers Museum in Taos. She also served as the Vice President of Curatorial and Exhibitions at the Autry Museum of the American West in Los Angeles. Dr. Tisdale received her Ph.D. in cultural anthropology from the University of Arizona in 1997. Her B.A. is from the University of Colorado-Boulder where she studied anthropology and southwestern archaeology, and her M.A. is from the University of Washington where she majored in social anthropology and museum studies.
She has curated numerous exhibitions on Native American and Hispano arts, culture and history. Dr. Tisdale has published forty-five articles and book chapters relating to American Indian art and culture, repatriation, and women in the West. She contributed to and directed the publication of the Oklahoma Book Award winning Woven Worlds: Basketry from the Clark Field Collection, for the Philbrook Museum of Art in Tulsa, Oklahoma (2001). Her book, Fine Indian Jewelry of the Southwest: The Millicent Rogers Museum Collection (Museum of New Mexico Press, 2006) received the Ralph Emerson Twitchell Book Award from the Historical Society of New Mexico and the Southwest Book Award from the Border Regional Library Association. She edited Spider Woman's Gift: Nineteenth Century Diné Textiles (Museum of New Mexico Press, 2011). Her book, Pablita Velarde: In Her Own Words (Little Standing Spruce Publishing, 2012), is a full-length biography of this famous American Indian painter. She recently edited Federico: One Man's Remarkable Journey from Tututepec to L.A. by Federico Jimenez Caballero (University of Arizona Press, 2021), which received Honorable Mention for Non-Fiction Biography in English from the International Latino Book Awards in 2021. Her most recent book, No Place for a Lady: The Life Story of Marjorie F. Lambert was published by the University of Arizona Press in 2023.
She currently calls Tucson, Arizona her home.
Link to join Webinar:
https://fortlewis.zoom.us/j/96274904694
SJBAS Newsletter – Moki Messenger
Previously Recorded SJBAS Zoom Presentations on YouTube
September 13 – "Nevada Ancestral Puebloans" by Karen Harry
August 9 – "Intricate Simplicity: The Enduring Beauty of Gallina Ceramic Designs" by Jacque Kocer, Ph.D. candidate, Univ. of New Mexico
July 12 – "Sand, Stone, and Songs: Ancient lessons from a living Landscape" by Vincent MacMillan, Supervisory Archaeologist, Canyons of the Ancients National Monument
May 10 – "From This Earth: Ancestral Pueblo Pottery in the Animas Museum Collection" by Mona Charles, Susan Jones, Briana Paxton and Patty Joy, co-sponsored by the Animas Museum
March 8 – "Creating Color in the Chaco World: Spatial Histories of Paint Production at Pueblo Bonito" by Kelsey Hanson
January 11 – "The First People of Ireland: the Colonization of Ireland at the end of the Ice Age" by Jesse Tune
October 12 – "The pre-Hispanic Parrot Trade: Scarlet Macaws in the US Southwest & Mexican Northwest" by Christopher Schwartz
September 14 – "Update on the Chaco Solstice Project" by Anna Sofaer and Rich Friedman
August 10 – "Chacoan Roads: How Were They Used, and Why Does It Matter?" by Robert Weiner
July 13 – "Hard Times and Mobility in the Thirteenth-Century Bears Ears National Monument area, SE Utah: A Chronometric Study" by Thomas Windes
May 11 – "Ancient Basketry Shields of the Northern Southwest" by Dr. Edward Jolie
April 13 – "Our Teeth Tell Tales: Living and Moving during the AD 1000-1200s in New Mexico" by Dr. Alexis O'Donnell
March 9 – "The use of Social Control in the Chaco Phenomenon during a Time of Change: A bioarchaeological perspective" by Dr. Ryan Harrod
February 9 – "Before Yellowstone: 11,000 Years of Native Americans in the National Park" by Dr. Douglas MacDonald
January 12 – "Contextualizing Extreme Processing at Sacred Ridge" by Dr Anna Osterholtz
November 10 – "Casa Grandes – Escaping Pueblo Space" by Dr. Stephen Lekson
October 13 – "Violence and Conflict in the American Southwest: A Biocultural Perspective of Mimbres and Mogollon Communities" by Professor Kathryn Baustian
September 8 – "Reconstructing the Pueblo Bonito Mounds: New Data and Models" by UNM Professor Wirt Wills
July 24 – "Dine Survivance and the Old Leupp Boarding School" by Davina Two Bears, visiting FLC professor
June 9 – Federico – One Man's Remarkable Journey from Tututepec to LA by Shelby Tisdale
May 19 – Helen Sloan Daniels and the Early Years of Durango Archaeology – a presentation by Susan Jones, collections manager at the Animas Museum. Susan tells the story of how Helen Sloan Daniels was an early advocate for preserving Native American artifacts in 1930s-40s Durango. View the video here.
May 12 – "Landscapes of Stone: Iron Age Monuments, Rock Art and Landscapes along the Tungabhadra River, South India" by Carla Sinopoli
April 14 – "Methodology and Documentation of Historic Names at Aztec Ruins" by Fred Blackburn
March 10 – "The Archaeological Conservancy's Preservation Efforts in the East: from the Paleolithic through 19th-Century Industrial Sites" by Kelley Berliner
February 10 – "Mogollon Archaeology Near Reserve, New Mexico: A Journey from Chicago to Denver and Beyond" by Dr. Steve Nash

January 13 – "Heavenly Splendor, the Baths of Caracalla" by Dianne Scialla

December 9 – "Five Days in Babylon" by Dr. Andrew Earles

November 11 – "Early Pueblo I Occupation of the Durango Area – Recent Excavations on Florida Mesa" by Rand Greubel

September 8 – "Settlement of the Americas," by Dr. Jesse Tune

August 19 – "Detecting Domestication of the Four Corners Potato" by Lisbeth A. Louderback and Bruce M. Pavlik

August 12 – "Rock Art of Dinetah: Stories of Heroes and Healing" by Richard C. Jenkinson

July 8 – "Mosaic Water Features and Public Fountains in Pompeii" by Wayne Lorenz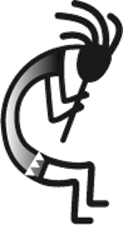 The San Juan Basin Archaeological Society (SJBAS) is a Colorado Nonprofit Corporation. SJBAS consists of people who are interested in the archaeology, culture, and early history of the Four Corners region. We have members of all ages and backgrounds, some with extensive training in archaeology and others with more limited knowledge, but a strong desire to learn.
Our mission is to advocate for and promote public awareness and preservation of archaeological, cultural, and historical resources, primarily of the Four Corners region of the American Southwest.

Members are eligible to participate in SJBAS field trips and they receive a monthly newsletter, the Moki Messenger, with information about current SJBAS activities and other matters of archaeological and historical interest.