Our next meeting will be held on September 14th at 7:00 p.m. in the Student Union Ballroom at Fort Lewis College. The presentation is co-sponsored by the FLC Anthropology Department. Anna Sofaer, Rob Weiner and Rich Friedman will present: "Update on Chaco Solstice Project."
The Solstice Project
The Solstice Project is an interdisciplinary team of archaeologists, archaeoastronomers, geodesists, and remote sensing experts that studies the rich heritage of the ancient Chaco culture in the American Southwest. It was founded in 1978 by Anna Sofaer, following her rediscovery of the Sun Dagger site on Fajada Butte in Chaco Canyon, New Mexico. The non-profit organization continues to research, publish, and present findings on the achievements of the Chaco people; how they envisioned an order of cosmology through monumental buildings, non-utilitarian roads, and rigorous geometries, in a vast expanse of a remote and inhospitable desert. Two films, The Sun Dagger and The Mystery of Chaco Canyon (frequently aired on PBS) document how the Chaco culture developed a complex astronomy and aligned their ceremonial architecture with the cycles of the sun and moon.
The Solstice Project is now working on a third film, Written on the Landscape: Mysteries Beyond Chaco Canyon, to illustrate our new ground-breaking research that shows the immense region of the Chaco world, using aerial imagery, precise surveying techniques and LiDAR (aerial laser scanning). Insights come from Puebloan advisers combined with our new understanding of Mesoamerican parallels, for cardinal directions, the interplay of vertical and horizontal axes, ritual 'roads', cacao, shells, spirals and the sun and moon. The film will also serve as a clarion call to protect this ancient resource from degradations of the landscape through energy extraction and disregard for the environment.
Anna Sofaer
At the summer solstice in 1977 Anna Sofaer rediscovered the Sun Dagger site near the summit of Fajada Butte in Chaco Canyon, New Mexico. Following this finding, Sofaer conducted three decades of research on her further astronomical findings. Through the non-profit Solstice Project, she has coordinated the work of interdisciplinary teams – including astronomers, archaeologists, anthropologists, architects, computer animators and remote sensing experts. Sofaer published much of this research in nine scientific papers, now republished in "Chaco Astronomy: An Ancient American Cosmology." Sofaer's work has also included extensive educational presentations with schools, universities, and archeological groups, as well as consultations with Pueblo educators who regard Chaco as a place with primary significance in their history.
In 1982 Sofaer produced, directed, and co-wrote "The Sun Dagger," an hour-length documentary narrated by Robert Redford and broadcast nationally by the Public Broadcasting Service (PBS). This film documents the Sun Dagger site's intricate markings of the solar and lunar cycles with light patterns on spiral petroglyphs. The late Joseph Campbell and the late Alfonso Ortiz of Ohkay Owingeh express poignant insights into the Chaco people's symbolic joining of the sun and moon.
In 2000 Sofaer produced, directed, and co-wrote "The Mystery of Chaco Canyon," an hour-length film also narrated by Redford and broadcast nationally by PBS and by the National Geographic Society on its international cable network. The film is now available on Amazon Prime. This film documents the solar and lunar alignments of the Chaco culture's primary architecture and the cosmographic alignment of the Great North Road. Several archeologists and Pueblo people speak of the significance of these findings.
In 2010 Sofaer, with archeologist Richard Friedman, through the Solstice Project, recorded the Great North Road with LIDAR (aerial laser scanning). This effort, funded by a grant from the National Trust for Historic Preservation, precisely documented the Chaco people's remarkably elaborate alignment to the North. It also affirmed the great efficacy of LIDAR to precisely record other Chaco "roads." Following the Solstice Project's nomination, the Great North Road is now designated as one of the "Eleven Most Endangered Sites" by the NTHP.
Rob Weiner
CU-Boulder doctoral candidate Robert Weiner investigates the monumental roads through the Chaco world, using a combination of GPS mapping, drone photogrammetry, optically-stimulated luminescence (OSL) dating, and comparative insights with monumental roads across the ancient world.
Richard Friedman
Richard Friedman is an archaeologist with decades of experience researching Chacoan culture, who has done extensive work using state-of-the-art technology for cultural and archeological resource documentation, management, and research. He has participated in projects with the National Park Service, the Navajo Nation, the Bureau of Land Management, NASA, the Solstice Project and the University of Colorado, and has co-authored several papers on Chacoan archaeology and the use of remote sensing technology.
SJBAS Newsletter – Moki Messenger
Previously Recorded SJBAS Zoom Presentations on YouTube
August 10 – "Chacoan Roads: How Were They Used, and Why Does It Matter?" by Robert Weiner
July 13 – "Hard Times and Mobility in the Thirteenth-Century Bears Ears National Monument area, SE Utah: A Chronometric Study" by Thomas Windes
May 11 – "Ancient Basketry Shields of the Northern Southwest" by Dr. Edward Jolie
April 13 – "Our Teeth Tell Tales: Living and Moving during the AD 1000-1200s in New Mexico" by Dr. Alexis O'Donnell
March 9 – "The use of Social Control in the Chaco Phenomenon during a Time of Change: A bioarchaeological perspective" by Dr. Ryan Harrod
February 9 – "Before Yellowstone: 11,000 Years of Native Americans in the National Park" by Dr. Douglas MacDonald
January 12 – "Contextualizing Extreme Processing at Sacred Ridge" by Dr Anna Osterholtz
November 10 – "Casa Grandes – Escaping Pueblo Space" by Dr. Stephen Lekson
October 13 – "Violence and Conflict in the American Southwest: A Biocultural Perspective of Mimbres and Mogollon Communities" by Professor Kathryn Baustian
September 8 – "Reconstructing the Pueblo Bonito Mounds: New Data and Models" by UNM Professor Wirt Wills
July 24 – "Dine Survivance and the Old Leupp Boarding School" by Davina Two Bears, visiting FLC professor
June 9 – Federico – One Man's Remarkable Journey from Tututepec to LA by Shelby Tisdale
May 19 – Helen Sloan Daniels and the Early Years of Durango Archaeology – a presentation by Susan Jones, collections manager at the Animas Museum. Susan tells the story of how Helen Sloan Daniels was an early advocate for preserving Native American artifacts in 1930s-40s Durango. View the video here.
May 12 – "Landscapes of Stone: Iron Age Monuments, Rock Art and Landscapes along the Tungabhadra River, South India" by Carla Sinopoli
April 14 – "Methodology and Documentation of Historic Names at Aztec Ruins" by Fred Blackburn
March 10 – "The Archaeological Conservancy's Preservation Efforts in the East: from the Paleolithic through 19th-Century Industrial Sites" by Kelley Berliner
February 10 – "Mogollon Archaeology Near Reserve, New Mexico: A Journey from Chicago to Denver and Beyond" by Dr. Steve Nash

January 13 – "Heavenly Splendor, the Baths of Caracalla" by Dianne Scialla

December 9 – "Five Days in Babylon" by Dr. Andrew Earles

November 11 – "Early Pueblo I Occupation of the Durango Area – Recent Excavations on Florida Mesa" by Rand Greubel

September 8 – "Settlement of the Americas," by Dr. Jesse Tune

August 19 – "Detecting Domestication of the Four Corners Potato" by Lisbeth A. Louderback and Bruce M. Pavlik

August 12 – "Rock Art of Dinetah: Stories of Heroes and Healing" by Richard C. Jenkinson

July 8 – "Mosaic Water Features and Public Fountains in Pompeii" by Wayne Lorenz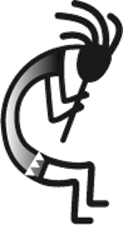 The San Juan Basin Archaeological Society (SJBAS) is a Colorado Nonprofit Corporation. SJBAS consists of people who are interested in the archaeology, culture, and early history of the Four Corners region. We have members of all ages and backgrounds, some with extensive training in archaeology and others with more limited knowledge, but a strong desire to learn.
Our mission is to advocate for and promote public awareness and preservation of archaeological, cultural, and historical resources, primarily of the Four Corners region of the American Southwest.

Members are eligible to participate in SJBAS field trips and they receive a monthly newsletter, the Moki Messenger, with information about current SJBAS activities and other matters of archaeological and historical interest.